Give to Project
Give to Ministry

Thank

Partner with us in 2018 as we seek to raise US$1 Million
Your gift will go towards advancing the Medical Missionary work as we seek to inform individuals of how to take 
better 
care of their bodies and to take charge of their health.
Thank you for being a coworker in ministry.
​​

Pearla Del Caribe Lifestyle Center  ("PDC Antigua")

At PDC Antigua, we help our clients to start a journey toward a life free from the devastating effects of all Lifestyle diseases, which are 100% preventable and reversable.

Founded by James Luke and Natalie Nash, PDC Antigua offers a therapeutic, supportive and safe environment, away from the confusion of life on the beautiful caribbean island of Antigua.

Since 2002, we have been committed to providing treatment of the highest quality that is affordable to all. Our programs are based on the Laws of Health that have been taught for over 154 years. We believe that the message of health, healing and restoration need to be available to every nation kindred tongue and people.

Please join the mission by offering your financial support.
Thank you heartfelt gift and help spread the word!

Build Hygienic Restaurant
You can donate by the click of a button below or go to: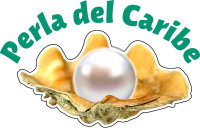 To convert electricity from 220 volts to 110 volts  
Material cost - US$1,482.20
A HYGIENIC RESTAURANT in the City where we can not only serve but teach people how to prepare healthy meals, how to prevent disease and take care of their bodies.  Counsels on Health 493
The Restaurant is currently outdoors where you can sit in the cool breezes of the day.  This is great in the dry season but when the wet season comes, we need an indoor option.  Please prayerfully consider to LIBERALLY DONATE to this cause.